Peacock Maserati knows how much you care about your vehicle. After all, the investment you've made in a Maserati is an important one. Taking care of it is imperative to its success on the roadways of Hardeeville and Bluffton.
Our service technicians treat your car like the important possession that it is. Whether it is regularly scheduled maintenance, or you have a question or concern about an unexpected issue, we're here to assist Hilton Head Island and Savannah motorists. It's always our goal to return your car to the road as soon as possible.
Caring For Your Car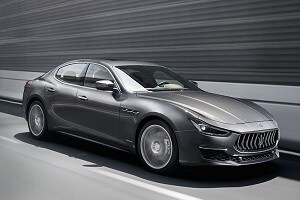 Whether it's your first visit to our Maserati service center, or you're back for that special touch needed on a car that has a few miles on the odometer, we're always focused on providing knowledgeable, dedicated service for your car. The latest technology is available to our technicians in our state-of-the-art service center.
When buying your car, you may have been told about the Maserati Maintenance program, a prepaid maintenance package that ensures efficient vehicle performance. The program is devoted to Ghibli, Levante, and Quattroporte models. The two different programs, Premium Service and Premium Service Plus, cover components like the engine oil filter, air filter, front and rear brake pads, and wiper blades.
Our goal is to retain the performance of your Maserati, whether it's a brand-new vehicle or a pre-owned one. We also offer performance upgrades and repairs, such as rebuilding engine parts for increased performance.
Genuine Maserati Parts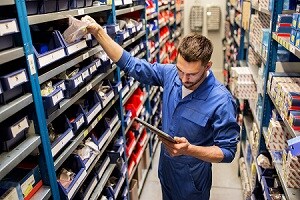 Replacement parts may be needed when your car is in our service center. We maintain a large inventory of genuine OEM Maserati parts, and our staff will answer any questions you might have about them. If we don't have a part in stock, we'll order it and have it ready at our service center as soon as possible.
Once we have the parts on hand, our service technicians will ensure they're the perfect fit for your Maserati and return your car to the road.
Take a Trip to Our Service Center Today
Need service for your vehicle? The Peacock Maserati Service Center provides dedicated automotive maintenance and service for those in Hardeeville and Bluffton.
From an oil change in Hilton Head Island to new tires in Savannah, we cover a lot of ground for our customers. Experience the difference at our service center today!